Lemax Christmas Village
View our range of Lemax Christmas Collectables.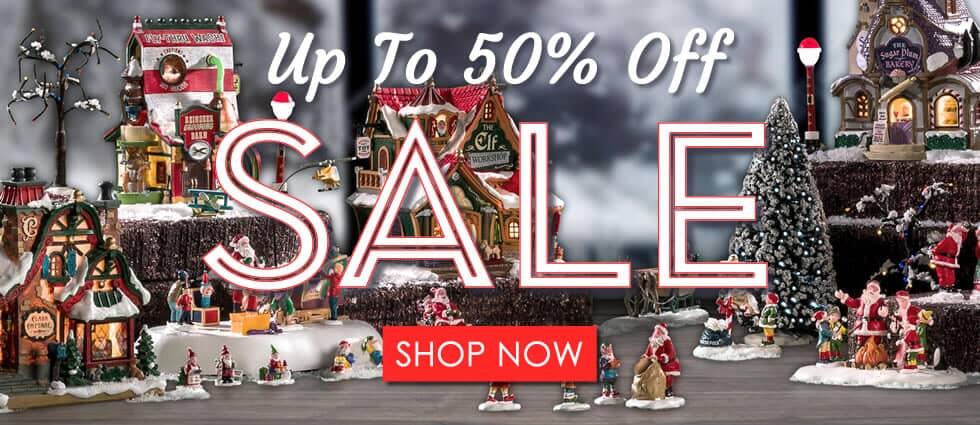 Our Lemax Christmas Village store is open and we have a few pieces from 2020 still available. New pieces for 2021 have now arrived in stock.

Please note all our Lemax Christmas pieces are limited and only those listed will be available for purchase whilst stocks last.

Our Lemax collection is NOT currently on display in either of our stores but will later in the year - please contact the store for more information.

If you already love Lemax and are adding to your existing collection and can't wait to see what's new then subscribe to our mailing list.

Dawsons Department Store is proud to be a large stockist of Lemax Christmas Village Pieces and Lemax Figurines holding stock of a large range of Lemax Figurines and Lemax Christmas Figurines, including Lemax Buildings, Lemax Table Accents, Lemax Animated Pieces and Lemax Accessories, which are available to order for shipping to your home anywhere in the UK online now and available to buy in our Department Store in Clitheroe and Skipton during the Christmas period.

If you would like your Lemax collection to feature on the website please send some photos in. We are looking for some new displays to be featured on the website. Please use the 'Share your Story' above to send your photos to us.

The Christmas Department in our Clitheroe Store showcases a stunning display of Lemax pieces, from the smallest Figurine to largest Buildings, set out as they would be in your home, for inspiration and delight.

Each piece of Lemax is hand painted to give each one it's own unique charm and character so whether it is the Reverend Smythe, Rockin' Around The Christmas Tree or Leslie's Pie And Bake Shop, every one will have their own favourite, you can be assured that no one will have one quite the same as yours. One of the many things that make Lemax Villages and Christmas displays loved by so many people.

If you want to build a large display village, brighten up a table with a Table Accent or just add a litte Lemax style magic with a figurine or two then our website will have something for you plus all the accessories you need to link your Lemax together into a fantastic display.

All Lemax items shown are in stock and we aim to deliver them all within 5 -7 days, often much less.